UNIVERSITY OF SANTIAGO DE COMPOSTELA (SPAIN)
PERSONAL WEB SITE OF Maria-Carmen GUISAN
Professor of Econometrics at the Faculty of Economics and Business
http://www.usc.es/economet/guisan.htm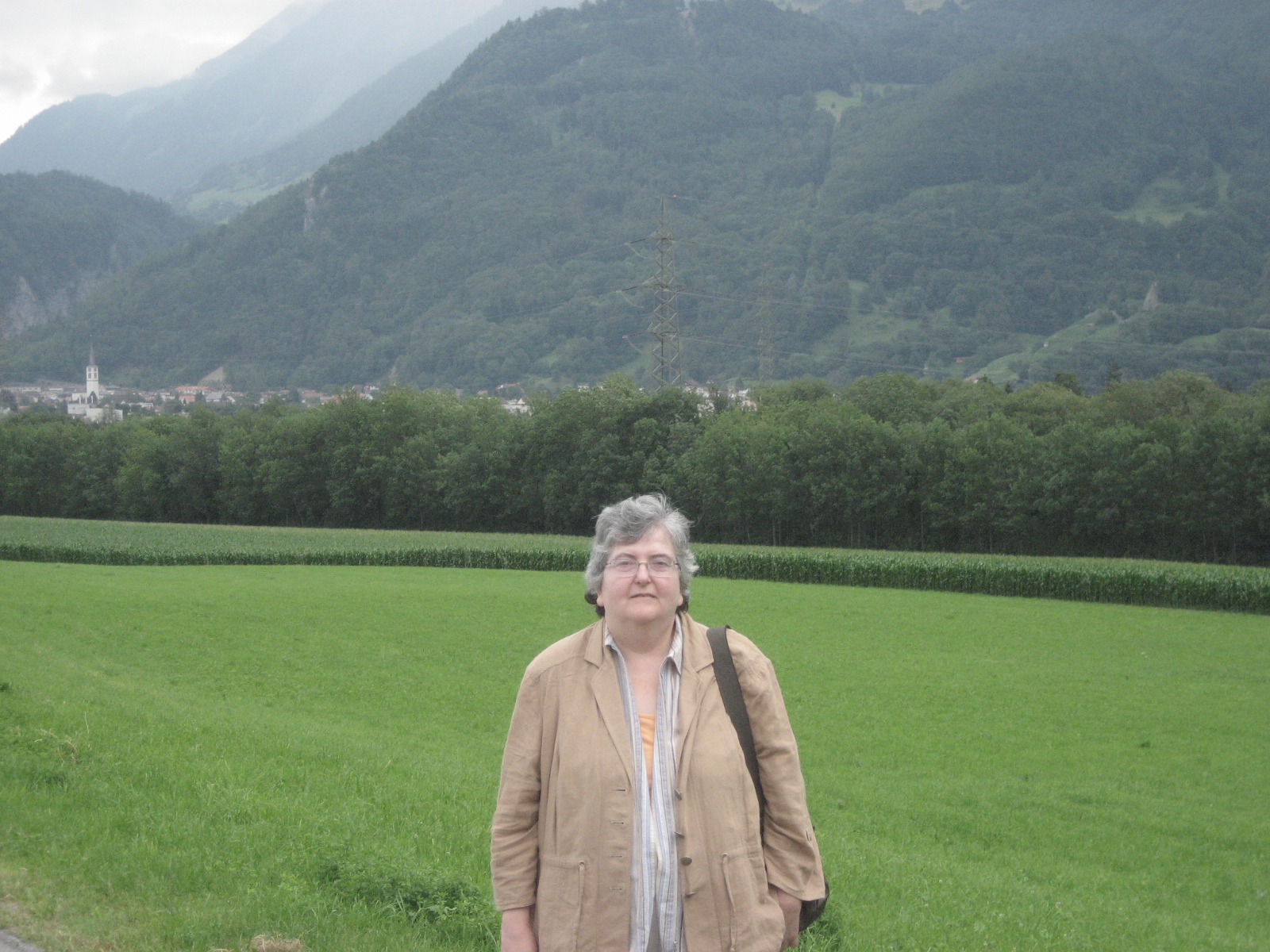 Maria-Carmen Guisan in Switzerland, (near Zurich, Summer of 2009).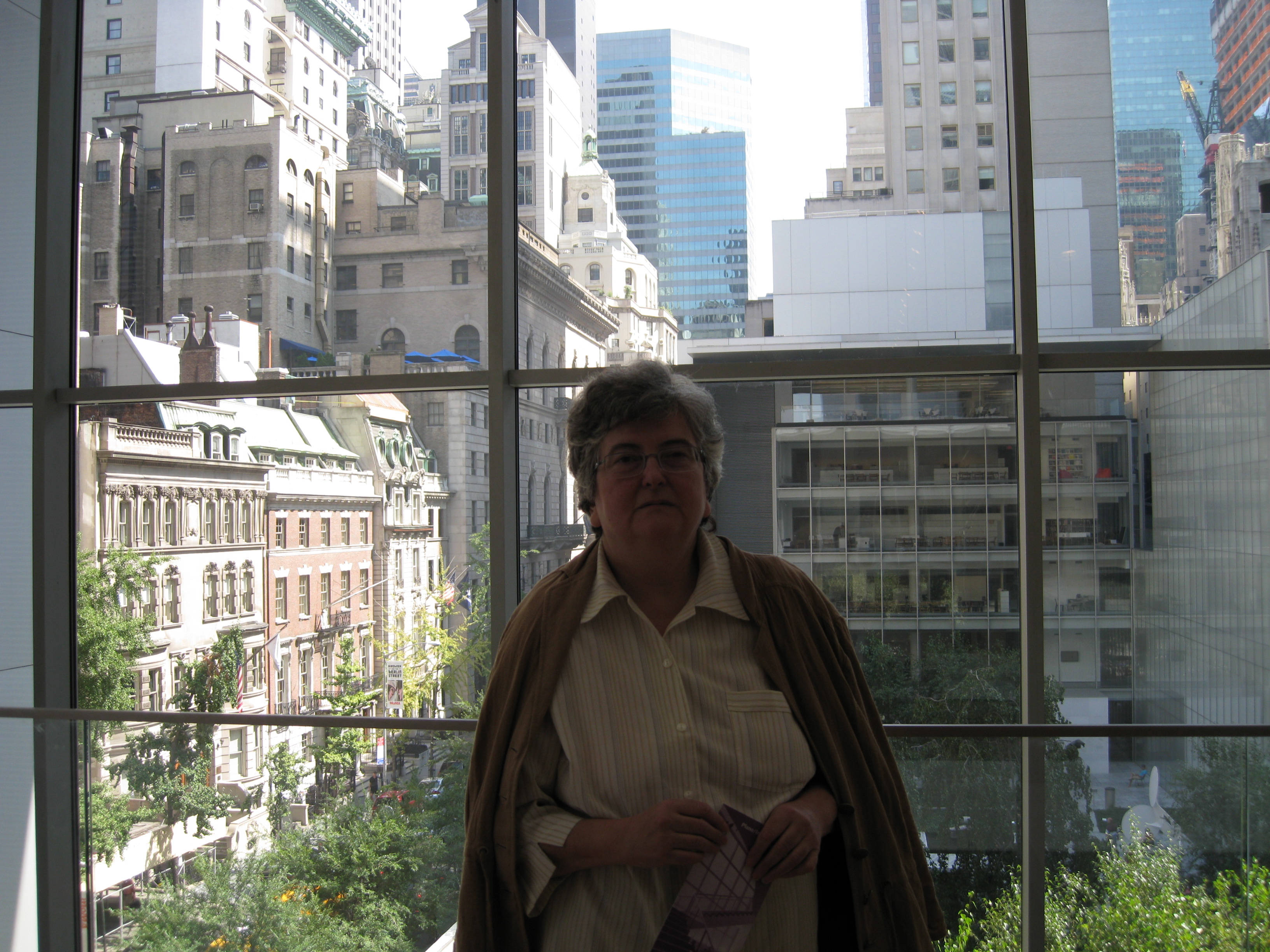 Maria-Carmen Guisan in the United States (New York, Summer of 2008)
CV in English: Maria Carmen Guisan is Professor of Econometrics at the University of Santiago de Compostela (Spain). She is founder and President of the Euro-American Association of Economic Development Studies (EAAEDS), association that publishes international journals, aimed to improve scientific relationships, in the fields of Economic Development and Applied Econometrics, between Europe and America and to foster international cooperation with other areas. She is among Top 25 economists, out of more than 20 thousand international researchers, at Ideas.Repec, by total downloads of her articles. She has published more than 100 articles and papers, as well as several books and chapters of books on international development: Europe, Latin America, North America. OECD countries, Africa and Asia, many of them free at http://ideas.repec.org/e/pgu2.html

CV in Spanish. María Carmen Guisán es Catedrática de Econometría de la Universidad de Santiago de Compostela (España). Es fundadora y Presidenta de la Asociación de Estudios Euro-Americanos de Desarrollo Económico (AEEADE), una Asociación que publica revistas internacionales y que tiene por objetivo mejorar las relaciones científicas, en temas de Desarrollo Económico y Econometría Aplicada, entre Europa y América, e impulsar la cooperación internacional con otras áreas. Ella ha alcanzado una posición destacada, entre los 25 economistas más leídos del mundo de un total de más de 20 mil investigadores económicos internacionales, en la base internacional http://ideas.repec.org

Ha publicado numerosos documentos, artículos y capítulos de libros muchos de acceso gratuito on line en: http://ideas.repec.org/e/pgu2.html
Blogs of Economy and Universities administered by Maria-Carmen Guisan:
Blogs in Spanish: Spanish Economy: http://economiaydesarrollo-eeg.blogspot.com
International Economy: http://economiaydesarrollointernacional.blogspot.com
Spanish Universities: http://forounives2010.blogspot.com
Blog in English: World Developemnt: http://euroamericanassociation.blogspot.com
Book edited by M.C. Guisan. ICFAI-books, Hyderabad, India
http://www.books.iupindia.org/newarticle.asp?isbn=81-7881-778-0
New insights into the important role of Supply to foster economic development, including human capital, international trade and industry, which are the main challenges to eradicate poverty and improve socio-economic well-being in India and many developing countries

Macro-econometric Models - The Role of Demand and Supply
Editor: Maria-Carmen Guisan

Printed edition or downloadable

03-Mar-06
232 Pages
Book Price : US$ 21
ISBN 81-7881-778-0

Authors: An important book with interesting contributions by Guisan, M.C. (Spain), Valadkhani, A. (Australia), Seshaia (India), Karras, G. (USA), Nowak-Lehmann D. (Germany), Rajagopal (Mexico), Matyas, L. (Hungary), Konya, L. (Australia), Harris, M.N. (Hungary), Pinheiro, J. (Spain) and other reputed researchers

More Information in English about María-Carmen Guisan

She studied graduate and postgraduate studies of Economics at the Universities of Bilbao and Santiago de Compostela, in Spain, where she reached the degree of Doctor in Economics, with a dissertation on econometric models of aggregate production functions with human capital applied to 7 OECD countries, under the supervision of Professor J.Bernardo Pena-Trapero and following the approaches by Edward F. Denison on the role of physical capital and human capital on development. She also analyzed the role of raw materials, intermediate inputs and foreign trade on economic growth from a supply side perspective.

Since 1975 she has been teacher and researcher at that university and Director of the Econometrics Research team. Since 1986 has collaborated actively with Professors Pena and Pulido as a founder member of the Spanish association of Applied Economics Asepelt-Spain and the group Hispalink of Spanish researchers on regional econometric models, which has collaborated in this regard with the Institute Lawrence R. Klein of the University Autonoma of Madrid (UAM). She has participated in several European Congresses of the European Regional Science Association (ERSA) and in world congresses of the Econometrics Society, the Society for International Development. And EADI She is editor, co-editor and referee of several international journals, member of several Economics Association, such as the American Economic Association, and the International Association on Economic Cycles and founder and President of the Euro-American Association of International Development Studies. Her research activity and doctoral dissertation advising is outstanding, ranking among top 1% Spanish Professors of Economics by the number and quality of Doctoral Dissertations advising, with a number of 17. She also ranks among top 1% international authors of Economics, at Ideas-Repec, by the number of her papers and articles downloaded by readers in years 2002-2009.
Cooperation to international development: Carrying out successful economic policies to eradicate poverty and to give citizens of developing countries more opportunities to get higher standards of economic and social well-being is nowadays easier to perform than in the past decades, thanks to the improvement in the degree of economic knowledge as well as other circumstances. We follow the footsteps of some distinguished economists, such as the Nobel Prize Laureate L R Klein, who heads the list of authors who blazed the track to macroeconometric modelling with their deep and helpful insights into the main causal relationships
Books in Spanish (some chapters free on line): http://www.usc.es/~economet/libros.htm
Chapters in books and electronic books in English:
CD-Rom of Social Science Library (SSL) of Tufts University, Medford, Massachussets (USA)
Book of Korres, G., Regionalization, Physical Verlag.
ICFAI book, edited by Venkata Seshaiah Sakalya: Issues in Economic Development, Education and Human Capital, Hyerabad (India).
ICFAI book, edited by Venkata Seshaiah Sakalya: Unemployment: Inssues in Economic Development, Hyderabad (India)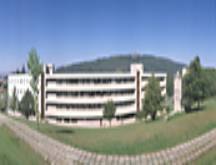 Map of Europe. Spain at SW of Europe Faculty of Economics. USC (Spain)
Short CV of Maria-Carmen Guisan in three languages:
english: http://www.galegos.info/detalle.php?id=2013&tabla=galician
español: http://www.galegos.info/detalle.php?id=2165&tabla=gallegos
galego: http://www.galegos.info/detalle.php?id=2154&tabla=galegos
Website of the research team of Econometrics of the USC: http://www.usc.es/economet/